commercial center blog
2023.04.06
Cambodian pepper is the world's greatest pepper😍
Hi, it's CPCC

Do you know that Cambodian pepper has called World's No.1 Pepper?
In 2012, on the world's famous magazine "TIME", it was evaluated like "If you say normal pepper is a house wine, Kampot pepper is a Bordeaux wine".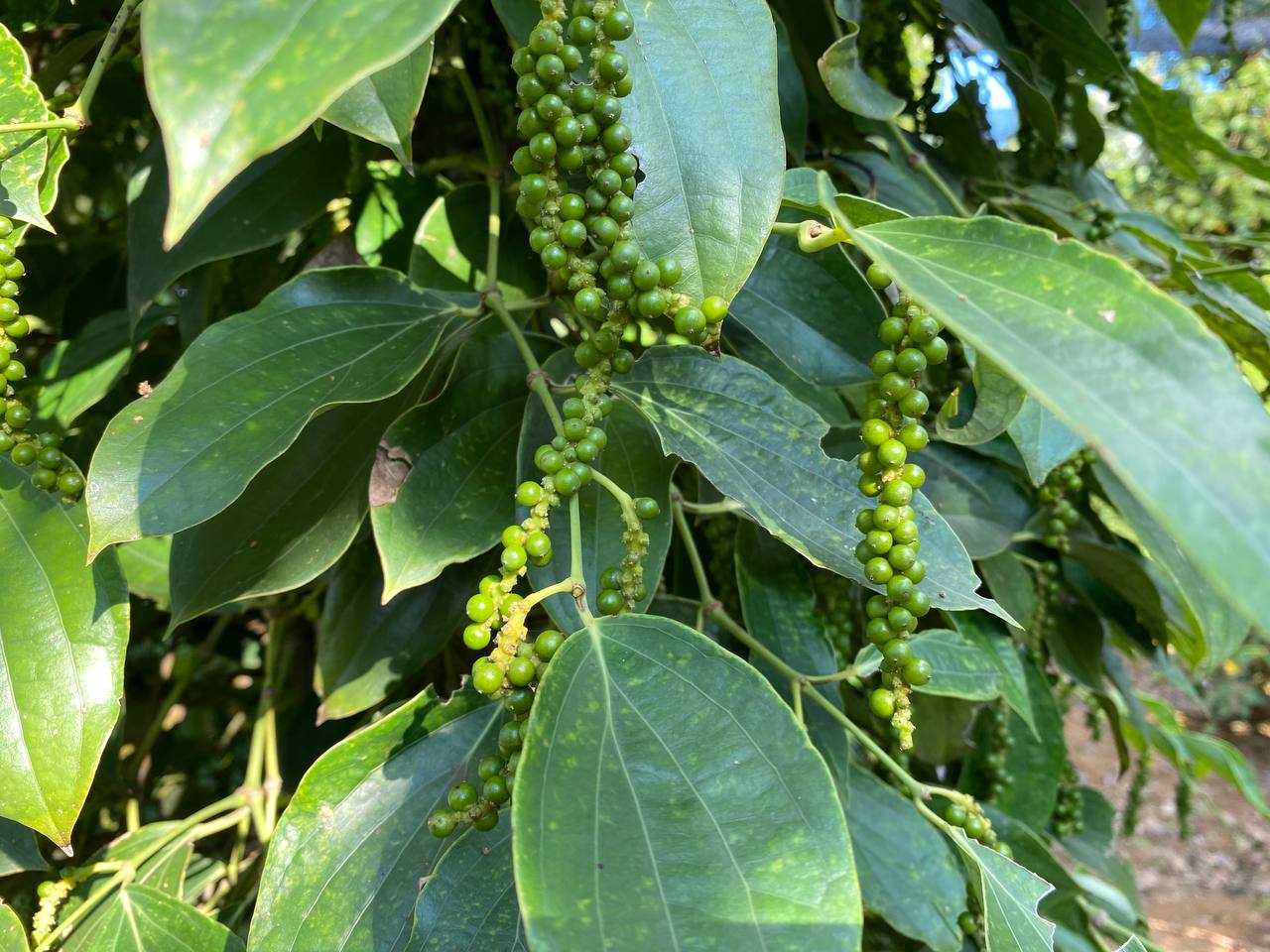 Of course, CPCC also sells Cambodian pepper!
Cambodian pepper has a special aroma and unique flavor.
You should be able to make new discoveries, saying, "Pepper is so delicious!"
There are various types of pepper.
Black pepper, white pepper, red pepper, salted pepper, etc.
What are the differences?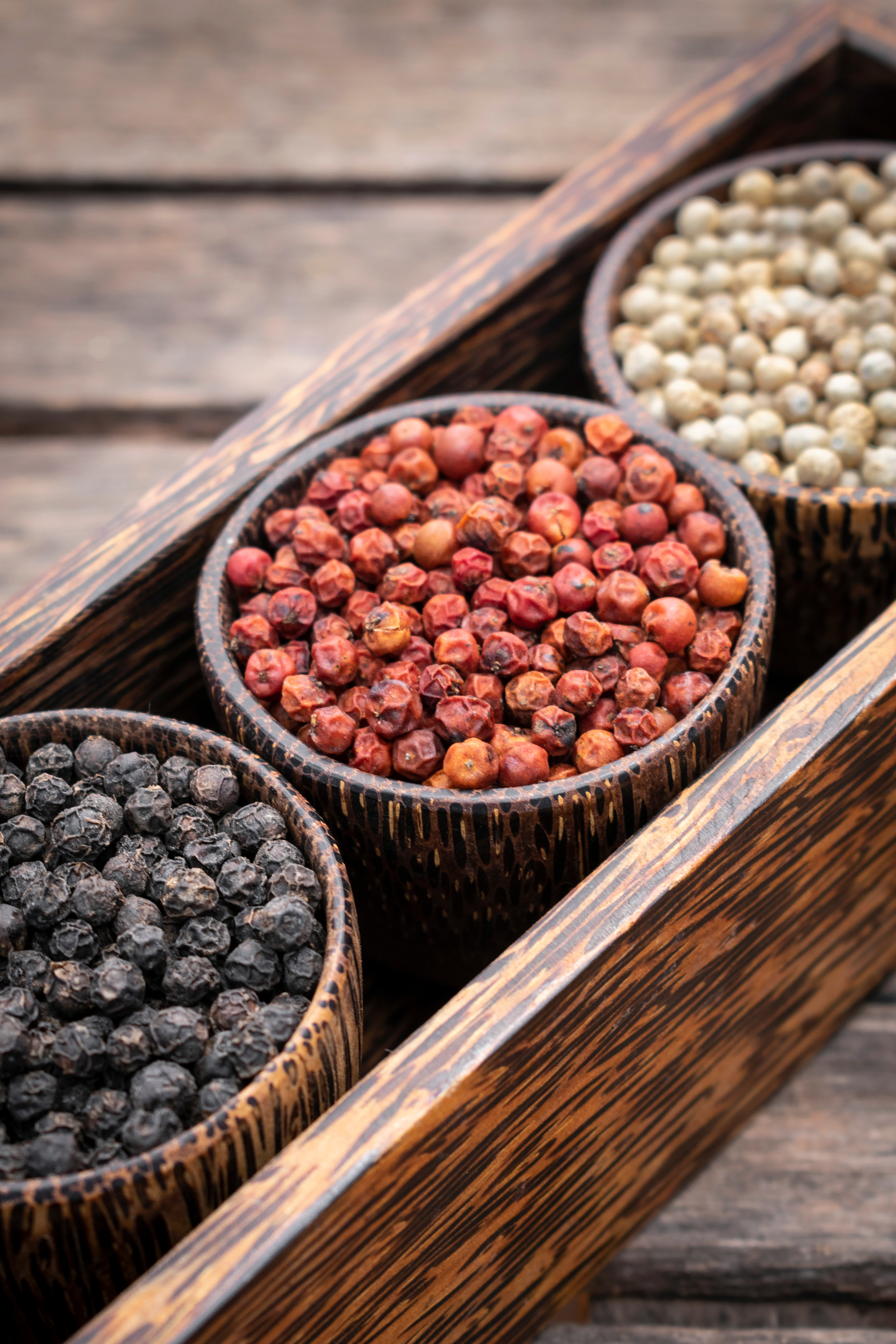 To create Black pepper you pick the immature fruits that are beginning to ripen and dry them.
It is characterized by a spicy aroma and a stimulating pungent taste.
Perfect for meat dishes with strong flavor.
It is often used in other dishes as well.
Red pepper uses fully ripe fruits which has been dried.
The spiciness is milder than black pepper.
The beautiful red color looks great on your food!
When you make White pepper, peel and dry the ripe fruits of pepper.
It has a milder aroma and spiciness than black pepper.
It is suitable for dishes relatively bland, such as white fish, chicken, eggs
and dishes you want to finish white using white sauce.
Salted pepper is pepper that have been salted and not dried.
You can enjoy the popping texture!
Not only can it be used to season various dishes, but it can also be used as an accent for sweets.
Cambodian pepper can be enjoyed in various ways, so please try it when you visit CPCC

This article is based on the website of Sun Fresh Co., Ltd.
https://3fresh.co.jp/kampot-pepper/
Cambodian Kampot Pepper can be purchased on Sunfresh's website too.
Please take a look ♪
2023.03.23
2023 is a 70th anniversary year of Japan and Cambodia of their diplomatic relationship!
Hi, it's CPCC


2023 is a 70th anniversary year of Japan and Cambodia of their diplomatic relationship.
At the Japan-Cambodia Summit Meeting held in Phnom Penh, Kingdom of Cambodia on 12 November, 2022, the logo for the 70th Anniversary of the Establishment of Diplomatic Relations between Japan and Cambodia in 2023 was announced.
This logo was designed by Mr. Sroeun Menglong, a student from Cambodia.
This logo based on the red and blue of the national flags of both countries, the number 7 is designed to resemble "Jahva" which is used as a part of the roof of temples, palaces, churches, pagodas and school, and the number 0 has the cherry blossom(Sakura), the national flower of Japan inside.
In addition, Sakura and Romduol, which are representative flowers of both countries, are attached next to the 70th anniversary letters.

For your information, this flower is the Cambodian national flower, Romduol.
It has a cute and lovely impression, doesn't it?
The whitish yellow flower bloom on the tree which grows 8~12m and the diamiter of the stem is about 20~30cm.
The flowers are said to be fragrant from evening to night.
In ancient times, Khmer women used this fragrant flower to make lip balm.
In addition, the beauty of Cambodian women has been likened to this "Romduol", which is a representative flower of Cambodia.
Thanks for reading!
2023.02.14
We opened our new webpage
Hello, it is Cambodia Private Commercial Center.
We have opened our official web page!
First, let me introduce about ourselves.
CPCC is the first trading center in Japan that authorized by Cambodia Minitry of Commerce.
It was opened in last June.
Our main mission is building three kinds of bridges between Japan and Cambodia, which
is a bridge of Human resource, Business and Culture.
On this web page, we are going to release more information about us and Cambodia so that you will be able to know better about them.
To make this web page better, our team worked together, gathering pictures and writing the texts.
For your information, the logo mark is our original too.

When you look at it carefully, it may look like Doraemon, so please take a look lol
We are delightful that we could finally show our web page!
We are going to update it a lot, so please check it out